WHERE FAST FOOD IS HEALTHY FOOD
Grab a table and enjoy a bite to eat
We're Open Tuesday thru Friday 10am to 4pm.
Welcome to Reno's. Come on in and sit wherever you would like!
Welcome to Reno's on the Runway where good, home-made food is our top priority. Our menu is made up of unique items. Our "Grandma" way of cooking and baking is a style all our own. From fresh salad to our daily made-from-scratch soup our menu has something for everyone. Our dishes are made directly by us, sourced by us and served by us. We take pride in making our customers excited to try everything on our menu and look forward to their next visit. Adding dessert is a must at Reno's.
Sip on our delicious D'arte Coffee or enjoy a local wine or ice cold beer. Our Salad Bar includes soup and is full of fresh vegetables, made-from-scratch salads, croutons and dressings. We serve breakfast all day. Our Dessert fridge is always full of various Home-made Pies and Cakes, Cobblers and Cookies. Our Pies are luscious and full of Grandma type love. The desserts we have will be sure to satisfy.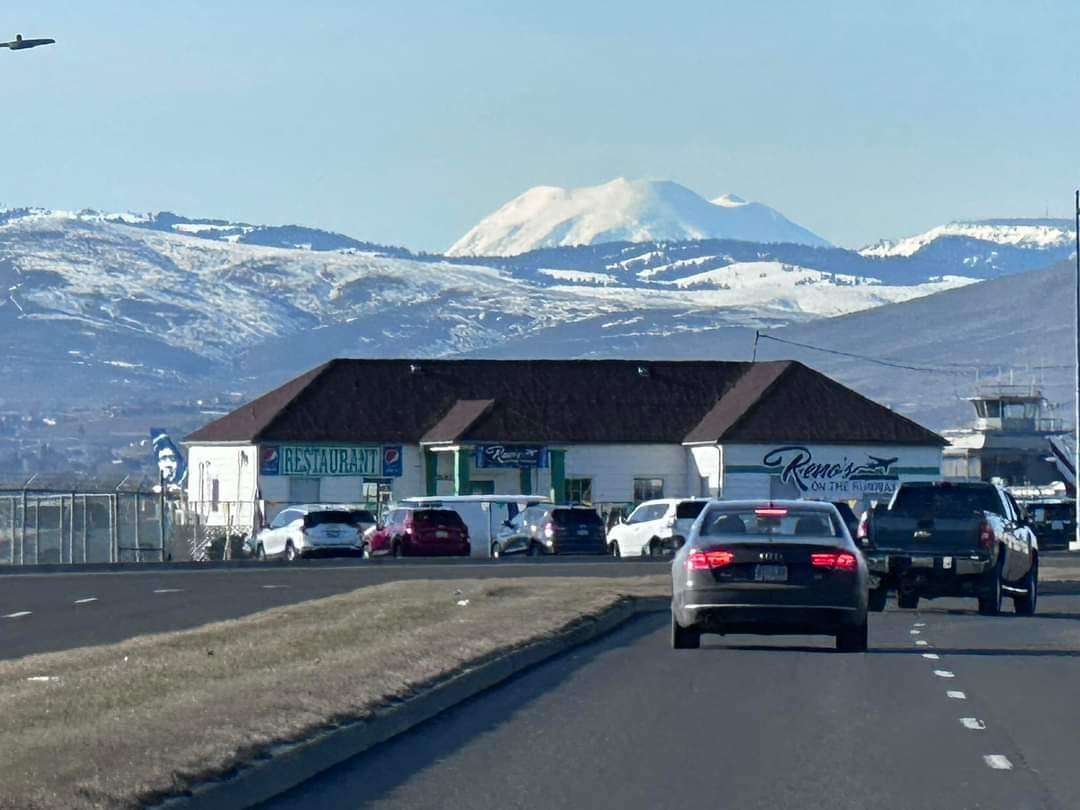 We provide an atmosphere where you feel right at home. Once seated, you will enjoy an array of aviation and history about the building. Enjoy a table outside on our deck and view the planes taking off and landing. You are also able to listen to the pilots and tower communicating on our live scanners.
Delicious dishes for pilots, passengers and foodies on the go
We're open Tuesday thru Friday 10am to 4pm.